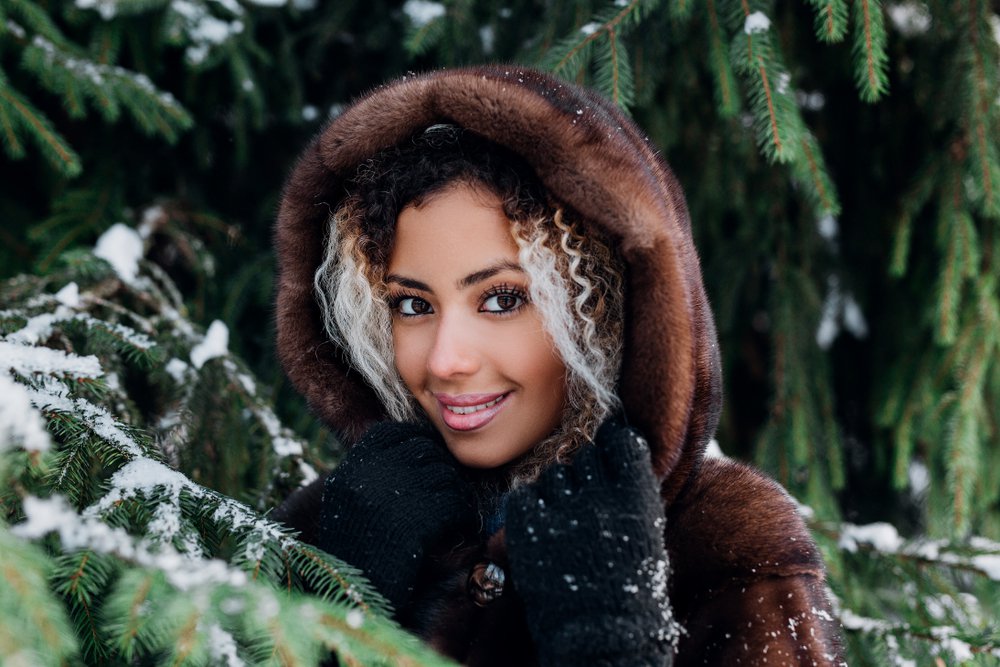 Moisturize Daily
Use a cream-based or petroleum moisturizer if your skin is normal, dry, or combination. For sensitive skin, make sure your moisturizer is free of fragrance. Get into the habit of applying it directly after a shower or bath so that your skin can lock in the added moisture.  
Switch To An Oil/Cream Face Cleanser 
Foaming cleansers are everyone's go-to when it comes to face washing, but they can strip the skin of its natural oils. Cleansing creams, balms, and oils are much easier on the skin because they do not disrupt the skin's barrier, so your skin stays clean and hydrated. 
Go Easy On Hot Water & Soap
Long, hot showers are hard to resist this time of year, but unfortunately, hot water is very drying to the skin. Make sure you limit hot showers to 10 minutes, or take tepid showers. Use a non-detergent-based cleanser to avoid skin irritation, and moisturize with a thick, cream-based lotion afterwards. You can also use petroleum jelly for extra protection. 
Humidify Your Space 
Cold outdoor air and heated indoor air are both sorely lacking in moisture. Furthermore, the alternating of dry cold and hot air can strip the skin of its natural oils, so it's good practice to run a humidier in your home and/or office space. This is especially important if you suffer from eczema, psoriasis, or dry skin in general. 
Break Out The Sunscreen 
Sunscreen isn't just for the summertime. Even on cloudy winter days, the snow can reflect up to 80 percent of sunlight, exposing us to skin-damaging UV rays. Slather on a sunscreen with an SPF of 15 or higher before you head outdoors, especially if you will be out for a prolonged period of time. 
Avoid Winter Tanning 
Some of us may want to restore our summer tan this time of year, but tanning beds are proven to increase the risk of melanoma and premature aging. If you want to put a little color back in your skin, opt for a self-tanner instead. Be sure to moisturize afterwards, as self-tanner can dry out the skin.


Dr. James Cardi and registered nurse aesthetician Linda Golini are highly experienced in performing a wide variety of medical aesthetic treatments, from microdermabrasion to chemical peels, and much more. Dr. Cardi can help you decide which skincare treatments will work best for you based on your skin type and aesthetic goals. In order to get the fastest response to scheduling and clinical questions, please call our office. You can also request an appointment online!