Skip Main Content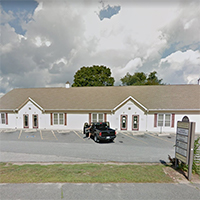 James K. Cardi, M.D.
Contact Us
Office Location
Office Location
Address:
Hours:
Get In Touch with Us:
Services We Offer
James K. Cardi, MD. provides across-the-board healthcare services and aesthetic treatments in a small, private office. Patients of Dr. Cardi are offered four core services: Concierge medicine, medical aesthetics, CBD oil therapy, and Suboxone or Sublocade treatment.

We Accept Most Insurance

We accept all insurances except Neighborhood Health. Aesthetics procedures are not covered by insurance. Please call our office if you have questions or concerns about coverage.







Reviews and Testimonials
The results from my Dysport and fillers have far surpassed my expectations. During my last visit, I had some filler injected, when I looked in the mirror, I felt young again! Dr Cardi is friendly, knowledgeable and makes you feel at ease. I definitely recommend his aesthetic services.

Rita.

Posted On

April 22, 2022

Google

I wouldn't go anywhere else for Dysport and Filler. Dr. Cardi is knowledgeable, friendly, and truly is concerned about the end results. The staff are always so nice and go out of their way to make you feel comfortable. I would definitely recommend Dr. Cardi and I my family and friends.

MARYANN.

Posted On

April 22, 2022

Google

I've been a patient of Dr. Cardi's for 22 years. I don't have enough good things to say about the man. He has helped me through a lot over the years, and I know for sure he genuinely cares about me as a person. Also, his P.A. Michael, and all the office staff are awesome as well. Thanks.

John.

Posted On

December 5, 2021

Google

Dr. Cardi is a doctor of rare quality. It's hard to find a physician that practices humility. He was a pleasure to visit with and I was blessed to find this group of caregivers. Thankyou again and God bless the staff

Christina.

Posted On

February 28, 2020

Google

Great doctor. He actually cares about you and is very professional. Best doctor I had in a long long time

Jamie.

Posted On

September 16, 2019

Google

Dr. Cardi is an exceptional Doctor. He has such a pleasant mannerism. Very thorough. Listens to what you have to say. His office staff are so friendly. Dr. Cardi also has a Physician Assistant Dr. Michael Martino who is just as nice and also a wonderful Doctor. I highly recommend them both if you...

Donna.

Posted On

January 26, 2016

Google