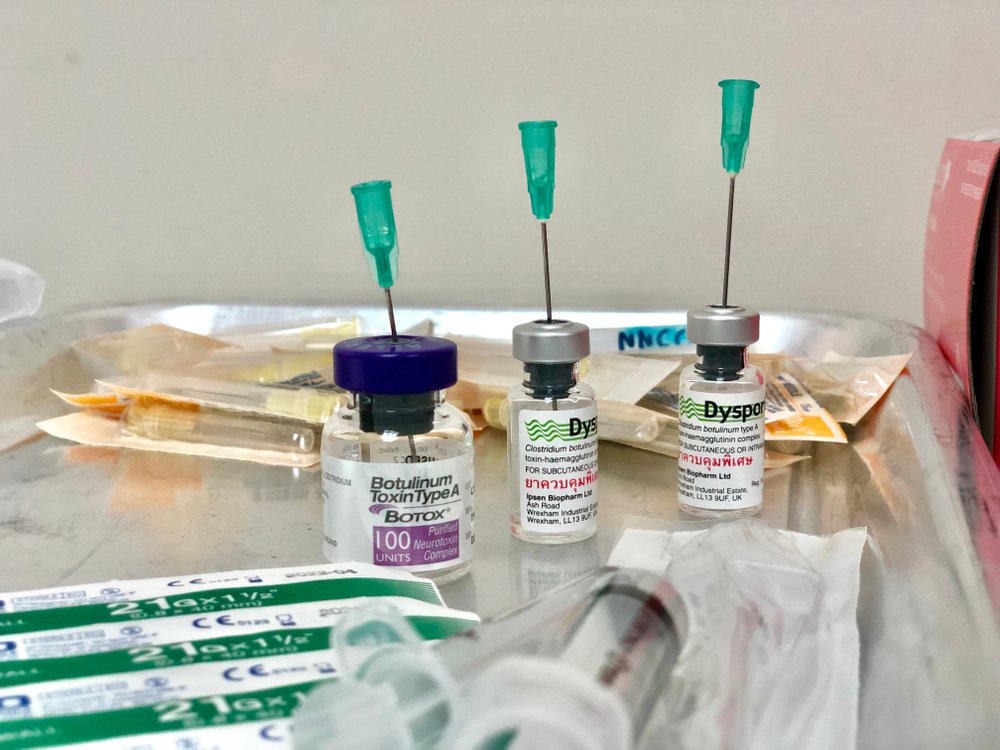 Similarities Between Dysport & Botox
Dysport and Botox are both botulinum toxin injections that block muscle contractions, and are used for the treatment and prevention of wrinkles. Although it is a less common use, sometimes Dyposrt and Botox are used to treat muscle spasms associated with certain neurological conditions. 
Additionally, neither of these injectables require going under anesthesia. They are both quick, convenient, non-surgical procedures that are performed using a topical numbing agent. The procedure takes just a few minutes and has no recovery time, enabling patients to return to normal activities quickly after a session. 
Key Differences Between Dysport & Botox
The biggest difference between these two injectables is the area of the face they are used to treat. Dysport is used specifically to treat lines between the eyebrows, also known as "frown lines" or glabellar lines. Botox was developed to treat frown lines, crows feet, as well as forehead lines. Another important difference is that Dysport is specifically formulated to treat moderate to severe wrinkles, whereas Botox is used to treat only mild wrinkles and fine lines. 
Patients also enjoy the natural-looking results that Dysport provides. Since Dysport uses smaller protein molecules to relax facial muscles, it makes the proteins less likely to be broken down inside the body, allowing patients to make normal facial expressions. Although it is not always the case, Botox injections can sometimes result in a frozen look, making it temporarily difficult for patients to form natural facial expressions.  
Botox can wear off slightly sooner than Dysport in some patients, with results showing between one week and one month on average. Those who receive Dysport injections can expect to see results in a matter of days, and results typically last three to four months or longer. 


Dr. James Cardi and registered nurse aesthetician Linda Golini are highly experienced in performing Dysport injections, Restylane treatment, microdermabrasion, chemical peels, and more. Dr. Cardi can help you decide if Dysport is right for you, and how many treatments you may need to reach your unique aesthetic goals. In order to get the fastest response to scheduling and clinical questions, please call our office. You can also request an appointment online.