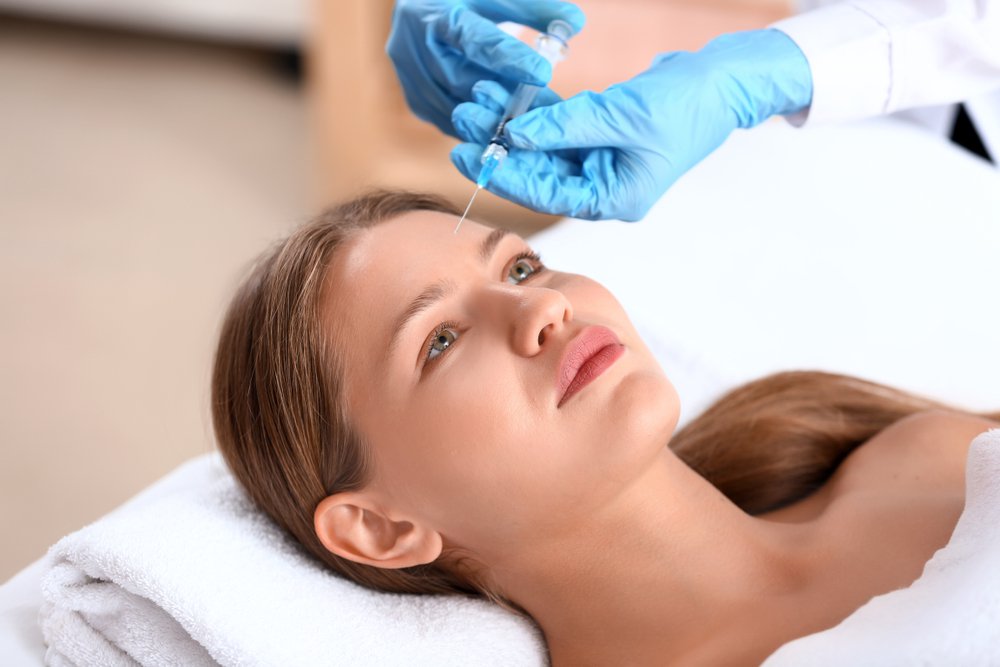 Summer is the perfect time to spruce up your appearance and boost your confidence. One way that many people achieve this is through cosmetic injectables like Dysport. Dysport can be an effective treatment to help you achieve fewer wrinkles and more youthful-looking skin if you have moderate to severe facial wrinkles. If you've been contemplating getting Dysport injections, we've outlined everything you need to know to help guide your decision.
What is Dysport?
If you've ever considered getting a cosmetic procedure, chances are you've heard of Botox and Dysport. Dysport is an injectable that plastic surgeons use to temporarily improve the look of moderate to severe wrinkles. Dysport injections work by temporarily relaxing the muscles in your face that cause wrinkles. The active ingredient in Dysport, botulinum toxin type A, works by blocking nerve signals to the muscles. This prevents the muscles from contracting, which in turn, can help to soften the appearance of wrinkles and slow the signs of aging.
Dysport is most commonly used to treat the following:
Forehead lines and wrinkles.
Severe frown lines.
Crow's feet.
Bunny lines on the nose.
Lip lines.
Severe glabellar lines.
Vertical lines.
Laugh lines.

If you suffer from fine lines and wrinkles, Dysport can be an effective treatment to improve your overall appearance.
What's The Difference Between Botox and Dysport?
While Botox and Dysport are similar, there are some key differences between the two. Botox and Dysport are similar in that they are both botulinum toxin products. Dysport is made from botulinum toxin type A, which is a protein that is derived from botulism bacteria. When injected in very small amounts, botulinum toxin type A can temporarily paralyze facial muscles that cause wrinkles and other unwanted facial expressions. Botox is derived from botulinum toxin type B, which is a protein that is derived from Clostridium botulinum bacteria. Both Dysport and Botox are used to improve the look of moderate to severe frown lines between the eyebrows (glabella lines).
Dysport functions in the same way as Botox, but is designed to treat the facial muscles in the areas patients want to see dramatic results. Dysport takes effect more quickly than Botox - usually within two to three days, compared to five to seven days for Botox. Dysport also spreads more easily than Botox, so it is often recommended for people with larger areas of wrinkling. If you're considering a cosmetic procedure, ask your doctor which botulinum toxin product is right for you. Dr. James K. Cardi is an experienced physician who can help you decide which cosmetic injectable is best suited to your needs.
What Are The Benefits of Dysport?
Dysport is a favorite among patients for many reasons. Some of the benefits you can expect from Dysport treatments include:
A more youthful appearance - Dysport is especially helpful in reducing the appearance of fine lines and wrinkles in the treatment area. Many patients can reduce the signs of aging and experience smoother, more youthful skin.
Safe and effective treatment - Dysport is an FDA-approved treatment that provides incredible results. You can have peace of mind knowing that you have opted for a safe alternative to more risky cosmetic procedures.
Prevention of future wrinkles - Dysport works by relaxing the muscles or blocking muscle contractions that cause fine lines and wrinkles, making them less visible. With consistent treatments, it can even help to prevent new wrinkles from forming.
Long-lasting results - Dysport is a quick and easy treatment that can provide long-lasting results. Most people see results within two treatments and they can last for up to four months.
Treatment of multiple areas - Dysport is a versatile treatment that can be used in many areas. It is most commonly used to treat forehead wrinkles, crow's feet, and other wrinkles around the eyes. However, it can also be used to treat wrinkles on other areas of the face and neck like the mouth, chin, and jawline.
A natural-looking appearance - One of the main reasons that Dysport is so popular is because it can provide a very natural-looking appearance. The results are not as drastic as other cosmetic procedures, which allows patients to look like the best version of themselves.
There is a reason for Dysport's popularity among patients. This effective treatment reduces bothersome wrinkles and frown lines while giving you the flexibility to maintain your natural expressions, resulting in a naturally more attractive appearance. If you are ready to enhance your appearance and boost your confidence, reach out to the experts at James K. Cardi M.D. about Dysport injections. Our physicians will be happy to give you an evaluation and help you decide what the best treatment plan is for you.
If you want full, rejuvenated skin, let the medical aesthetic team at James K. Cardi, M.D. help. Dr. Cardi is highly experienced in helping patients achieve a variety of skincare and aesthetic goals. Not only do we provide Dysport and Restylane injections, but we also offer chemical peels, body sculpting, and much more! Request an appointment online or call our office at (401)- 440-1977 to set up an appointment.