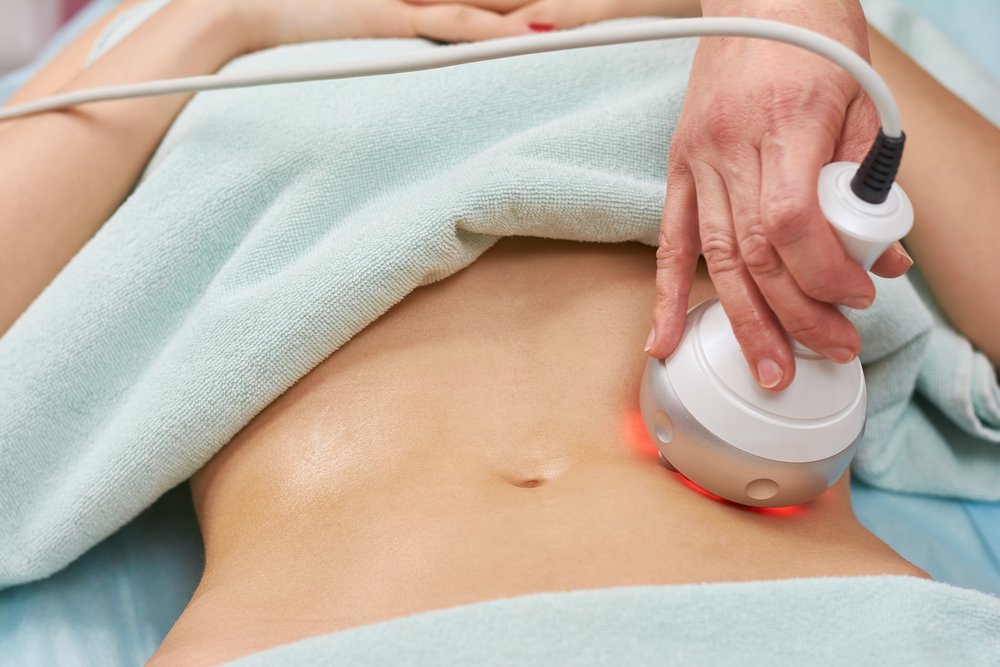 How Exilis Works
Exilis uses a combination of radiofrequency and ultrasound energy to shrink fat cells  and increase collagen production. Patients can feel the warmth from the Exilis device, as it warms the skim to approximately 107 to 111 degrees Fahrenheit. It is this heat that destroys fat cells and creates a smoother, leaner appearance. There is a cooling system built into Exilis to prevent damaging surrounding tissue and keep patients comfortable. 
Exilis uses two hand pieces - a small wand that is used for smaller treatment areas such as the face, neck and décolleté to tighten skin, and a larger wand used to shrink fat and tighten any loose skin simultaneously.
The Benefits of Body Sculpting With Exilis
Exilis Body Sculpting is a faster, more convenient alternative to liposuction for many reasons, including:
No Downtime
It takes just 20 to 30 minutes to treat each area of the body, and patients can return to work within a couple hours of treatment. The only side effect is redness or numbness in the treatment areas, but those will subside within a matter of days. 
No Incisions, No Scars
Since Exilis is a radiofrequency treatment, no surgical incisions, stitches or sutures are necessary. Unlike traditional weight-loss procedures, body sculpting leaves your skin smooth and scar-free.  
Long-Lasting Results
Patients have seen results from Exilis Body Sculpting last up to two years. For sustained results, a maintenance regimen may be recommended. 
Painless
No numbing agents or pain medication is required for this procedure as it is completely painless. The sensation can be described as a warm roller ball gliding over the surface of your skin. 


Dr. James Cardi performs Exilis Body Sculpting to any qualified patient who is seeking body sculpting and skin tightening without surgery. Request an appointment online if you want to know whether or not body sculpting is the right course of treatment for you. In order to get the fastest response to scheduling and clinical questions, please call our office.